Product Line of Central SOE Compliance Legal Business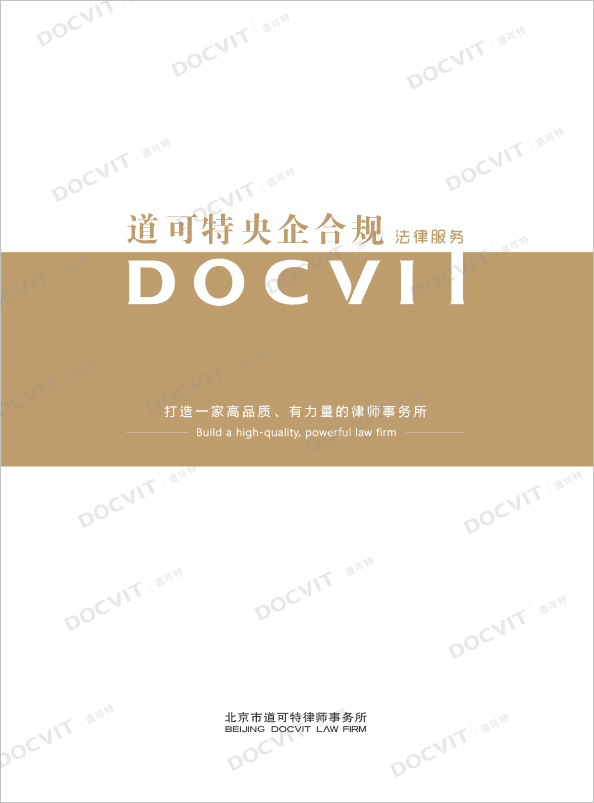 Law-based corporate governance and compliance management are the requirements for enterprises to fulfill their CSRs, which have profound historical significance for the overall rule of law, and is also an important guarantee for improving the level of business management. Applying laws throughout all the activities of business management can improve the management level of enterprises, and promote enterprises to form the business pattern of law-based corporate governance. Combining compliance management with enterprise development can facilitate enterprises to effectively transform the profit growth pattern and enhance the market competitiveness of enterprises.
With a professional central SOE enterprise compliance lawyer team composed of cross-border, trans-regional and trans-department lawyers, Docvit provides one-stop, high-level, creative and valuable legal services for large central SOEs and SOEs through professional resource integration, unified command and concerted action. The compliance team includes lawyers who graduated from first-class law schools at home and abroad, hold multi-national licenses, master multiple languages, and have rich experience in serving government agencies, judicial system and central SOEs.
Docvit is committed to serving large central SOEs and SOEs. After more than a decade, it has accumulated abundant experience in serving central SOEs and SOEs in domestic and international legal affairs. With many years of service experience in real estate, construction engineering, transportation, power industry, capital market and other infrastructure and financial service industries, the team is familiar with the operation management and the operation mode of central SOEs, capable of accurately grasping the demand for legal services of central SOEs, and provide high-quality legal services for compliance management of central SOEs.
May be interested