Product Line of International Businesses and Foundation Engineering Legal Business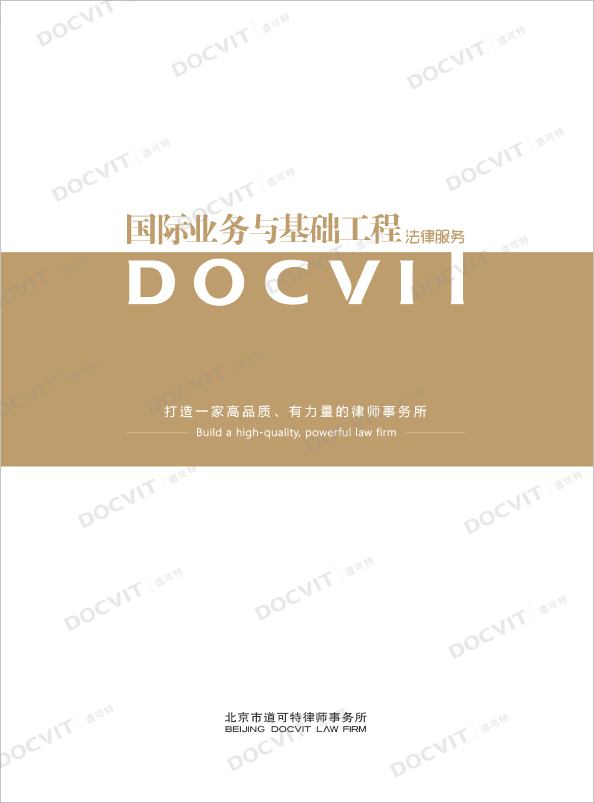 During decades of development, Docvit has fostered its own characteristics among domestic law firms in the key development of cross-border legal service market, and it has accumulated plentiful legal service experience in commercial legal businesses, including resolution of domestic and foreign disputes, overseas listing, international M&A and international engineering, corporate governance, overseas investment in China, due diligence, family office business and international financing. In the process of internationalization, our international service quality is highly recognized and deeply trusted by clients at home and abroad, and we have a unique understanding of overseas culture and thinking mode, which lays a solid foundation for us to provide truly first-class cross-border legal services for clients at home and abroad. With the international vision and high-level professionals as the foundation, the International Business Department of Docvit helps clients avoid cross-border transaction risks and achieve their investment goals, and it is proud of this.
Docvit has mature and rich legal service experience in infrastructure, real estate, energy and construction engineering. Over the years, Docvit has been committed to providing legal services for social infrastructure, transportation, communication information, oil and natural gas, water and environmental protection, energy and power projects, particularly, it has obvious professional advantages in BOT, BT, PPP and other engineering urban infrastructure financing and has gained outstanding market reputation. Docvit has provided construction engineering legal services for many large central SOEs, SOEs and private enterprises. Based on the rich experience in the whole construction cycle and relying on excellent professional level and serious and pragmatic professional quality, the construction engineering business team of Docvit has provided clients with high-quality and efficient legal services, and has been recognized by the industry and widely praised by the clients.
May be interested