Organization Structure
The organizational structure of DOCVIT Law Firm is closely set around the corporate operation and management mode. On the one hand, it pays attention to the construction of functional departments such as brand and clients, and introduces full-time managers. On the other hand, we should adhere to the professional construction of business departments and strictly correspond departments and service fields.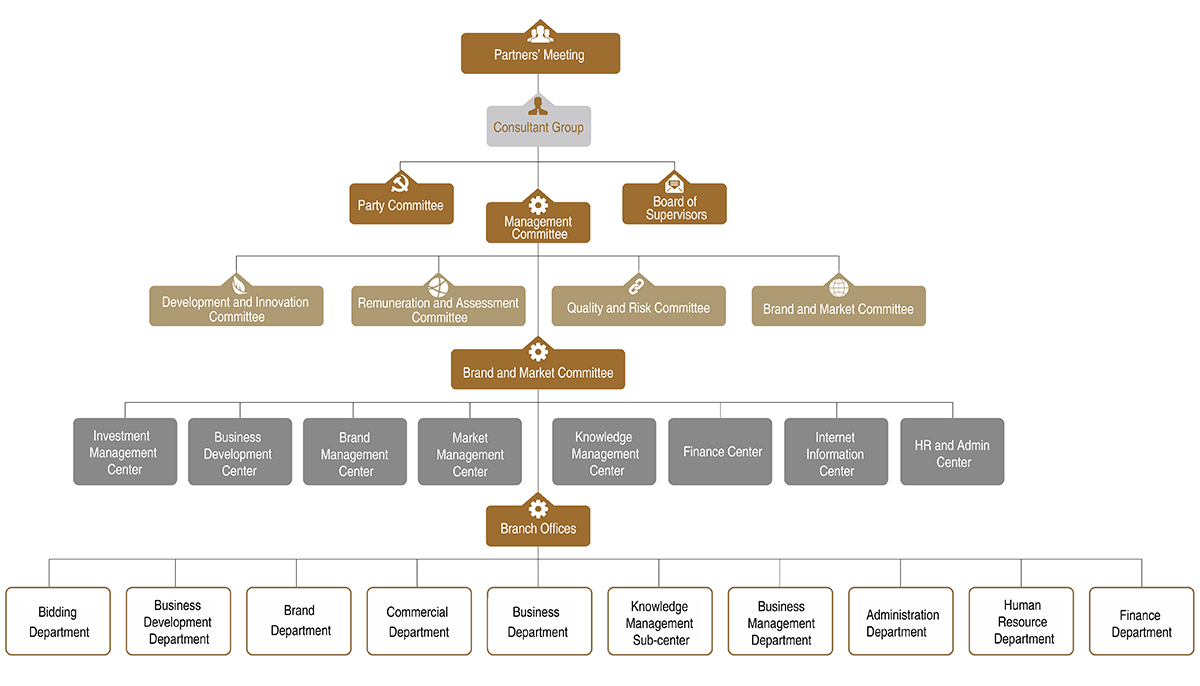 May be interested
Legal Health Index Report on Listed Companies among Central SOE (A-shares) is the first index report on the health development of listed companies among central SOE (A-shares) in the market with legal health-oriented and judging criteria. It is the first index report on listed companies among central SOE (A-shares) with public welfare and academic nature launched by a third party, and it is an innovative measure for researching and evaluating the listed companies among central enterprises (A-shares) as a new perspective.

Based on an in-depth study and research on the overall non-performing asset industry, Green Legal Global Alliance Research Institute and Beijing Docvit Law Firm jointly complied 2018 Blue Book of China's Non-Performing Assets with certain academic and public welfare, hoping to bring guidance to the industry and reflect the innovation of the non-performing asset industry itself.

The purpose of this report is to provide insights into legislation, regulation, and justice in the form of private equity industry indices. As the first legal cross-border alliance which takes the law as the core element, research institute as the support, the Internet as the platform, and the internationalization as the vision, Green Legal Global Alliance (GLGA) has been concerned about the ways in which legislation, regulation and justice will affect the private placement industry. Up to now, the volume of private equity funds has grown to the same level as public funds, and its development speed is so rapid.
Over the years, business and brand of DOCVIT have matured and won the "Special Contribution Award of All China Lawyers Association", "Excellent Law Firm in Beijing", "Excellent Law Firm in Chaoyang District", ALB2016 Asia Top Ten Elite Law Firm, 2018 Outstanding Law Firm Award by China Business Law Journal, etc.
With the launch of the "Fellow Program", Docvit hopes to unite with the like-minded lawyers of the country to build a career platform and realize their career dreams together. "Fellow Program I" aims to recruit partners, business partners and executive directors for the Docvit Branch in China.

"Fellow Program II" aims to recruit partners and lawyers for Docvit Headquarters and Beijing Office across the country and around the world to become what the industry, Docvit itself, market and clients want.

"Fellow Program III" aims to recruit partners for national branches of Docvit nationwide and globally. Docvit's national and global development blueprints require more partners to draw together, and let us work together to create a respectable law firm.